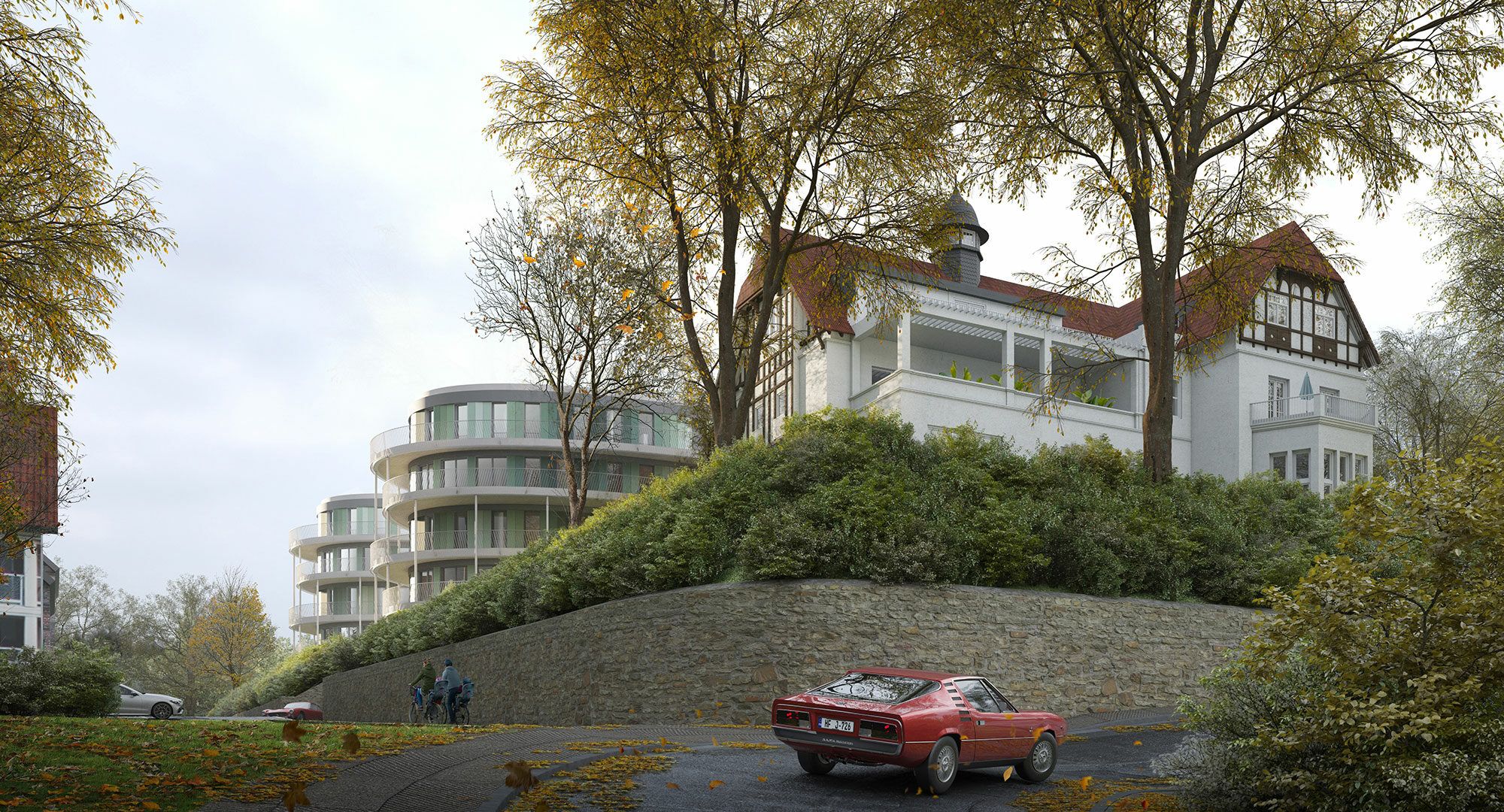 AM LUFTIGEN
Am Bögelsknappen in Essen-Kettwig
PROPOS is developing a residential complex for upscale requirements in Essen-Kettwig: The historic villa Am Bögelsknappen 1, which is characteristic for Kettwig, is being renovated and supplemented by two elliptical wood hybrid buildings with underground parking. A total of 43 residential units are being built on a slope, and a fossil-free energy supply is part of the concept in KfW standard EH 40 NH. The historical heritage is preserved, the new buildings step back in height. The project "Am Luftigen" offers green living with a view of the Ruhr River, close to forest and park in a central location in the catchment area of Essen, Duisburg, Düsseldorf and Wuppertal.
SCHÖNER LAND
Leipzig Böhlitz-Ehrenberg
Schöner Land, a residential project in Leipzig Böhlitz-Ehrenberg on Schönauer Landstraße! Condominiums, semi-detached and terraced houses as well as office and practice space are being built here. Leipzig is a dynamic city, and Böhlitz-Ehrenberg offers peace and green spaces – without being far from the city center. In this construction project, we are relying on environmentally friendly materials and solutions.
Location:
Leipzig Böhlitz-Ehrenberg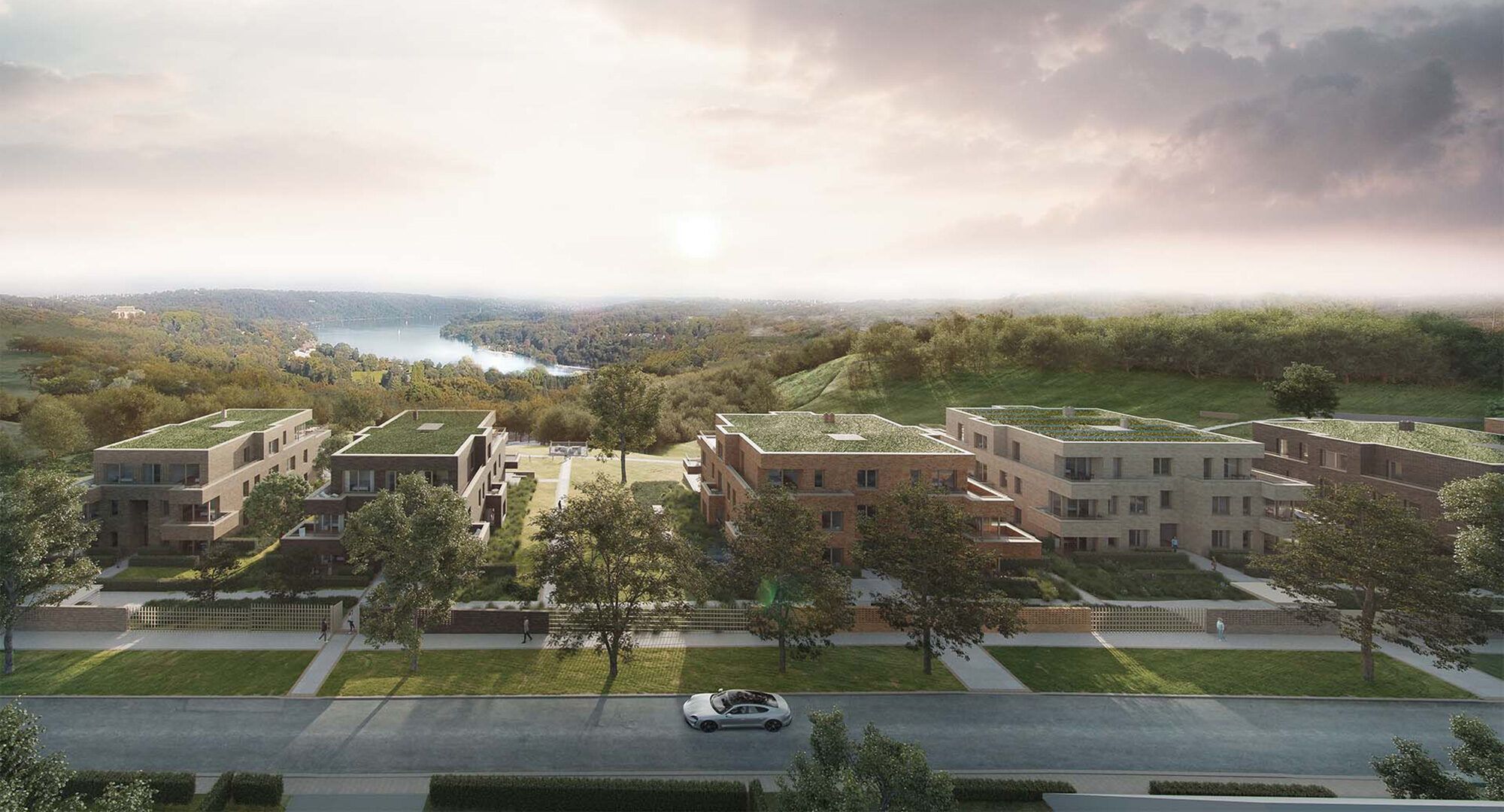 Bredeney Park
The special living
PROPOS is developing 47 exclusive condominiums with sizes between 100 and 220 sqm on a nearly 20,000 sqm park-like property in Essen-Bredeney with a view of Lake Baldeney. In terms of architecture and design, the project takes into account the importance and history of the property – this is where the official villa of Berthold Beitz, the former general manager of Thyssen Krupp, stood.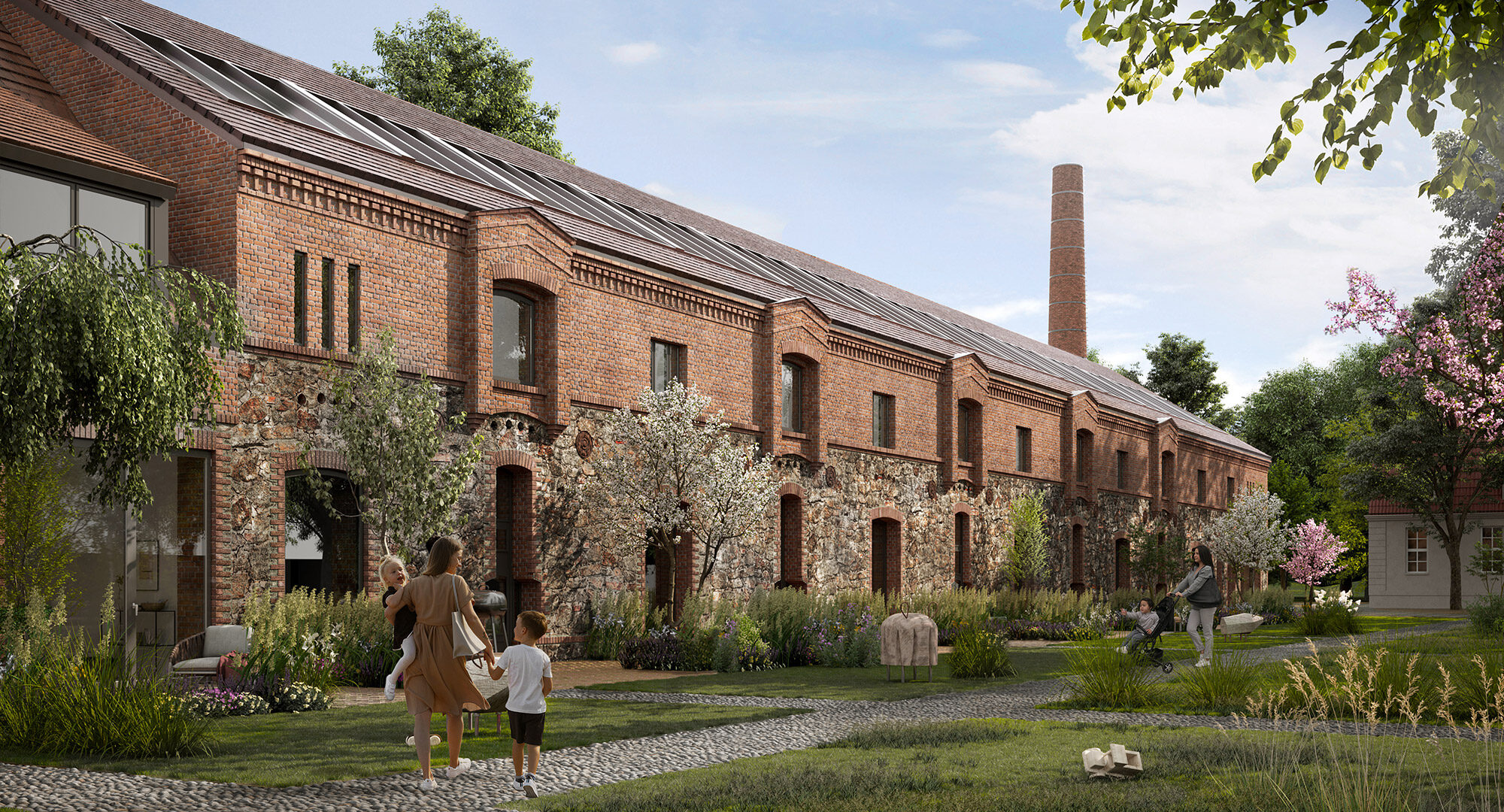 DER KUHSTALL
PROPOS goes Brandenburg
In the idyllic Wölsickendorf in Märkisch-Oderland, a 50-minute drive from Berlin's Alexanderplatz, PROPOS will realize a residential project in the former cattle barn of the manor house, which is a listed building. The building was documented by the architectural photographer Maximilian Meisse; click here to go to the
photographer's website
.
Location:
Wölsickendorf Märkisch-Oderland
KIPPENBERGSTRASSE
Another project in Leipzig-Reudnitz
Two buildings are being constructed on a newly formed plot: a perimeter block development with classically cut rental apartments and a courtyard building with smaller one- and two-room apartments, which are accessed via a glazed arcade. Between both buildings a large green courtyard – the now existing tree population can be largely preserved.
Location:
Leipzig-Reudnitz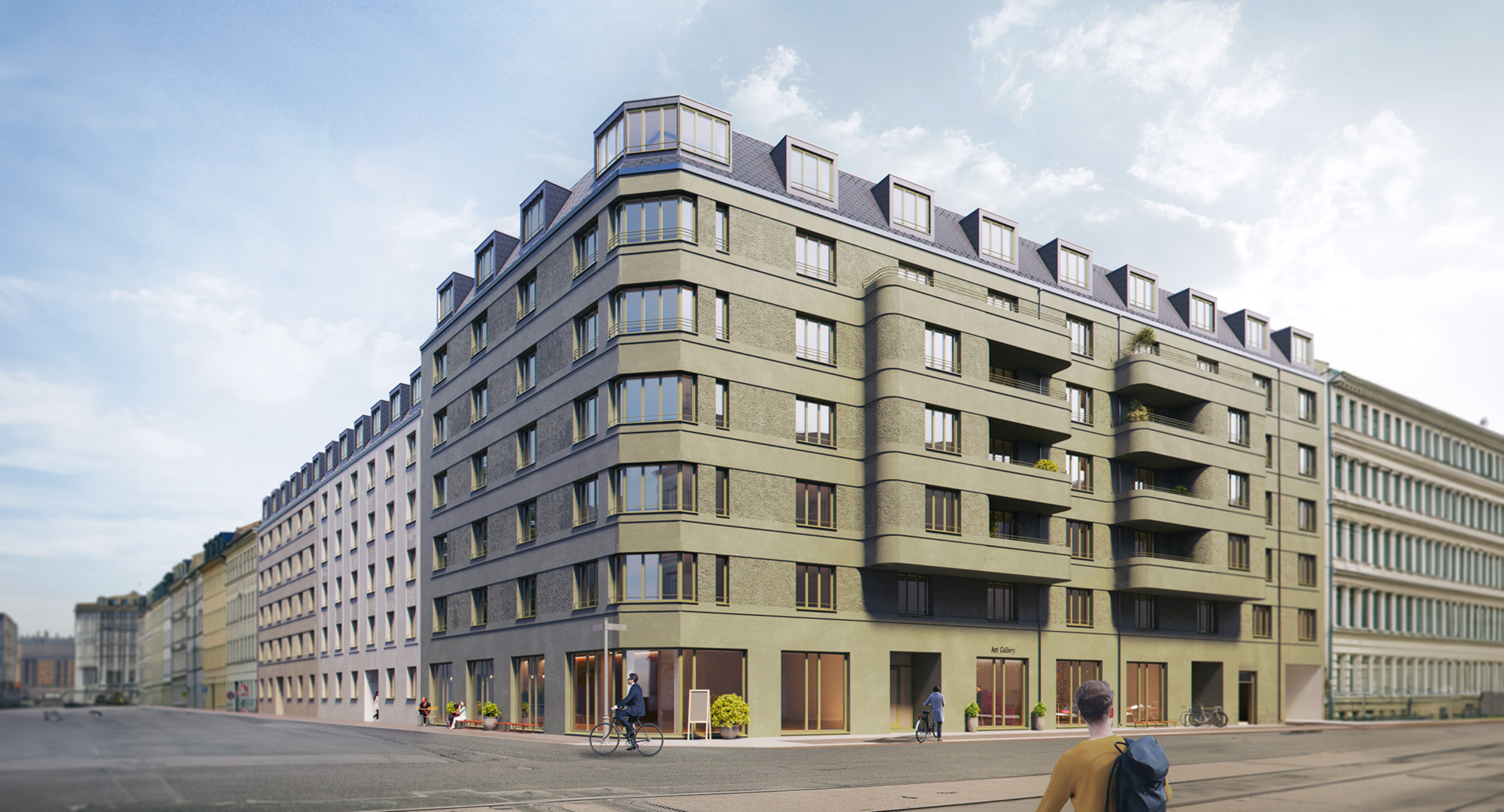 NEUE KOHLGÄRTEN
Living in Leipzig
PROPOS has acquired a plot of land in Leipzig Reudnitz for the development of a residential area. The area immediately east of the center of Leipzig, formerly known as the Kohlgärten, is now popular with many students and young professionals as a place to live. With the development of the block edge is closed and completed the Gründerzeit structure.
Location:
Leipzig-Reudnitz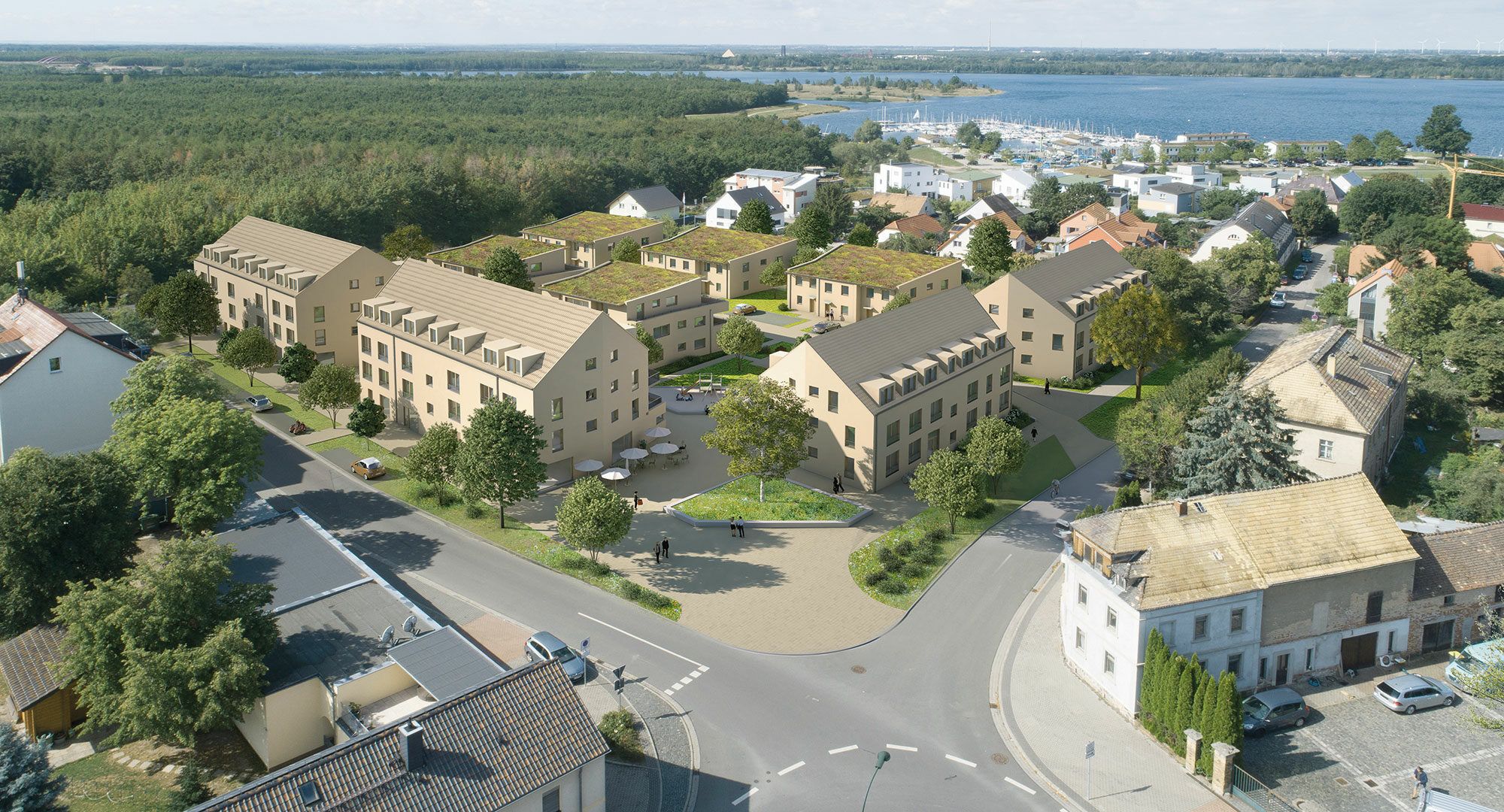 QUARTIER COSPUDEN
Markkleeberg as a town in the countryside
PROPOS is developing a new residential quarter in the Markkleeberg district of Zöbigker. A few hundred meters from the marina Cospudener See and yet only half an hour's drive from the center of Leipzig, this residential location offers maximum recreational and recreational opportunities in an idyllic environment.
GUTSHAUS THIERBACH
A Sleeping Beauty
Like many great stately homes,
Thierbach Manor,
a recent addition to our portfolio, has a chequered history. The main house of the former agricultural estate, set in a charming setting by a pond, has survived the centuries, but now needs to be extensively renovated in line with its listed status before it can be put to new use. Together with our partner
Values Amplio,
we will carefully develop this special property and preserve it for future generations. The building was documented by the architectural photographer Max Klaus; click here to go to the
photographer's website
.
Location:
Meineweh (Saxony-Anhalt)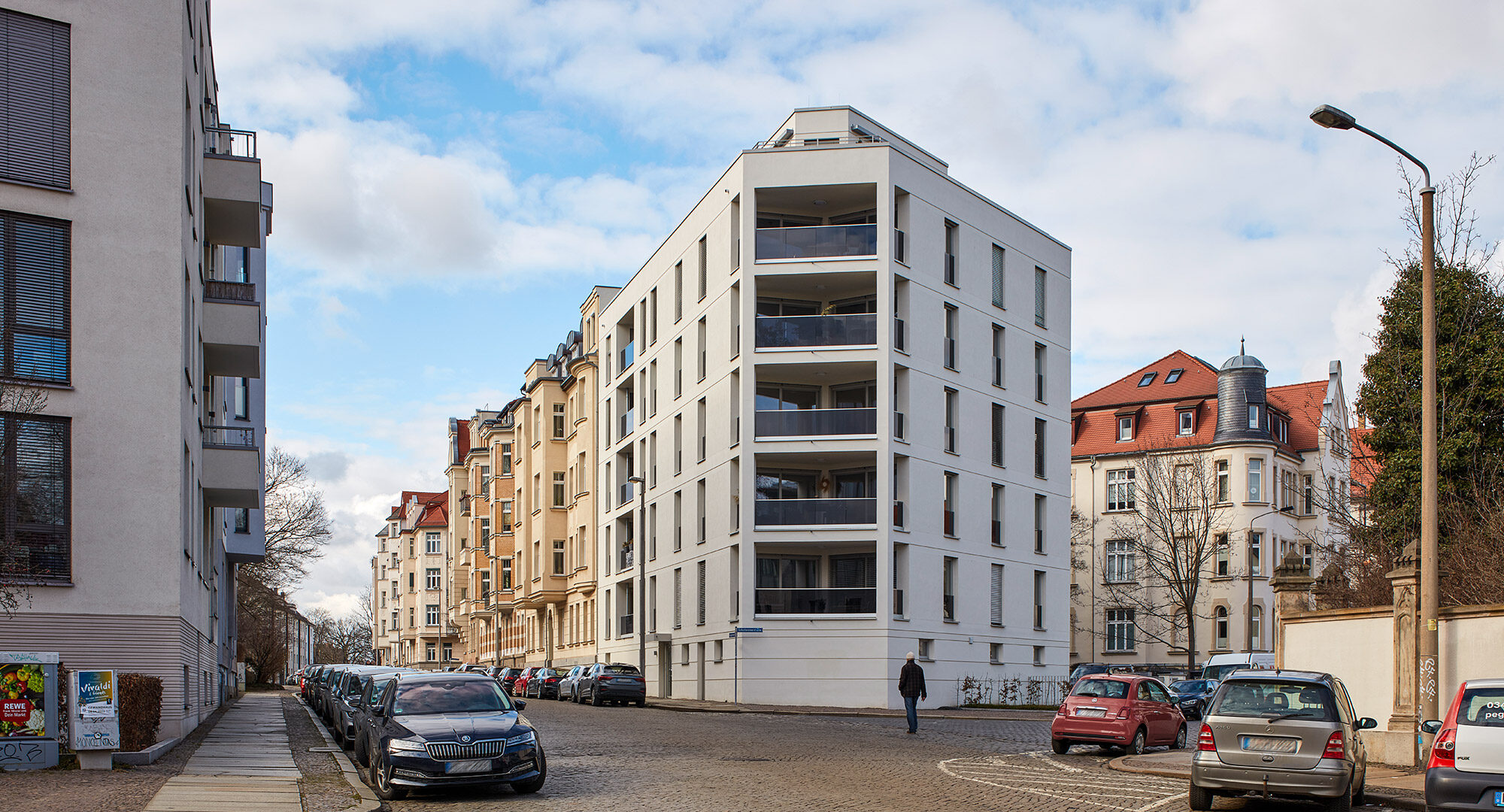 BERGGARTEN NO.2
Modern elegance in historical surroundings
In the Gohlis-Süd district of Leipzig close to the city centre, PROPOS is building an apartment building with modern, elegant architecture in the middle of an ensemble of listed old buildings. Located to the north of the centre of the trade fair and cultural city, Gohlis-Süd combines urban quality of life with a tranquil atmosphere.
Location:
Leipzig Gohlis-Süd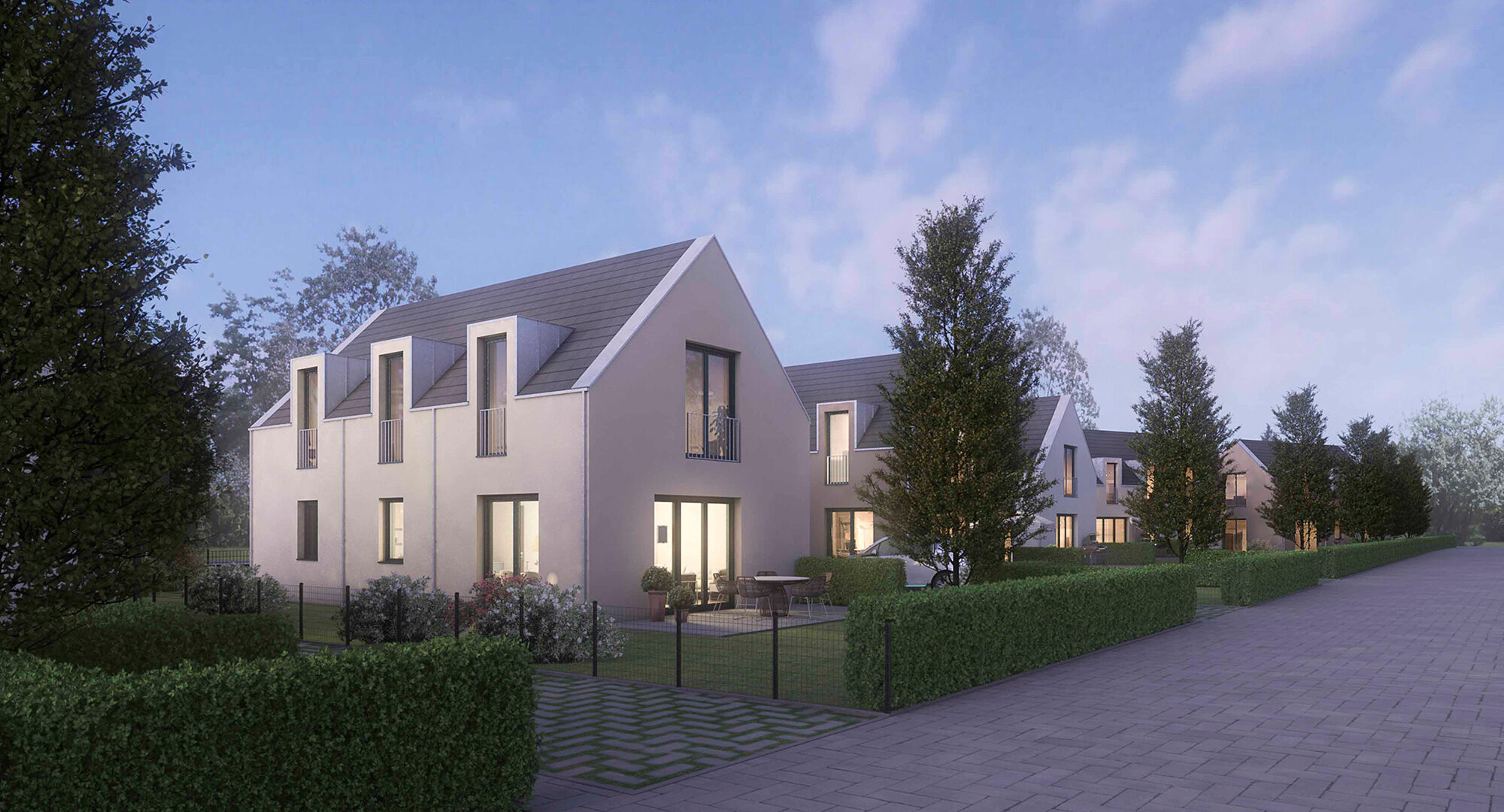 9GIEBEL
Living at Hahneberg
PROPOS is building nine detached houses in the Spandau district of Staaken, between Heerstraße and Hahneberg, in a convenient and natural location. There are numerous shops, restaurants, schools and daycare centres in the surrounding area, and the Berlin-Spandau railway station is within easy reach. A nature reserve is on the doorstep, Wannsee has water sports to offer.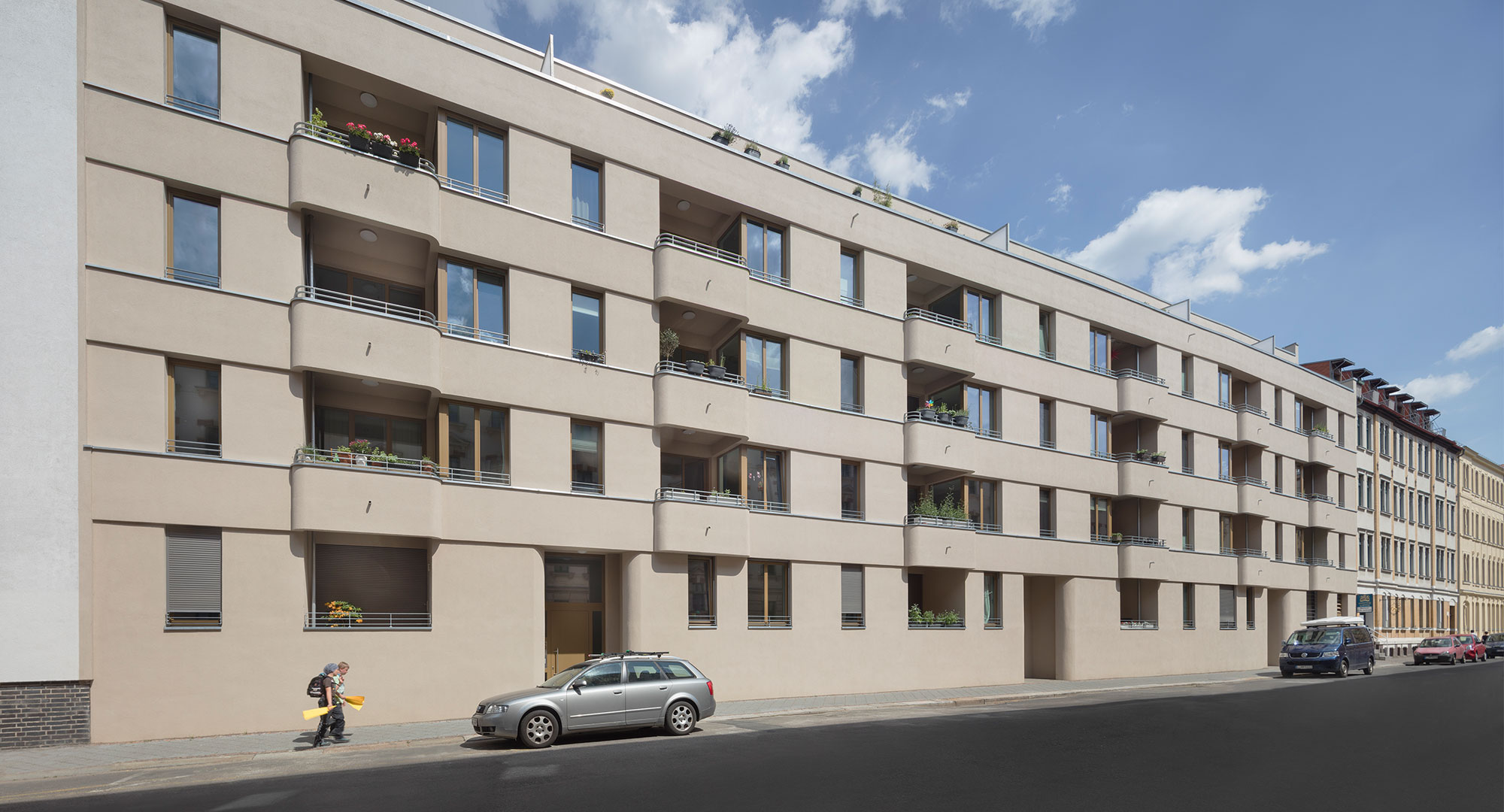 HENRICI TRIO
At home in the Auenwald
PROPOS has built an apartment building with 26 condominiums in the up-and-coming Leizpziger district of Lindenau. Lindenau has a lively art and cultural scene as well as magnificent parks such as the Palmengarten. The Lindenauer Markt business centre is within walking distance of the building and is also a hub for public transport.
Location:
Leipzig-Lindenau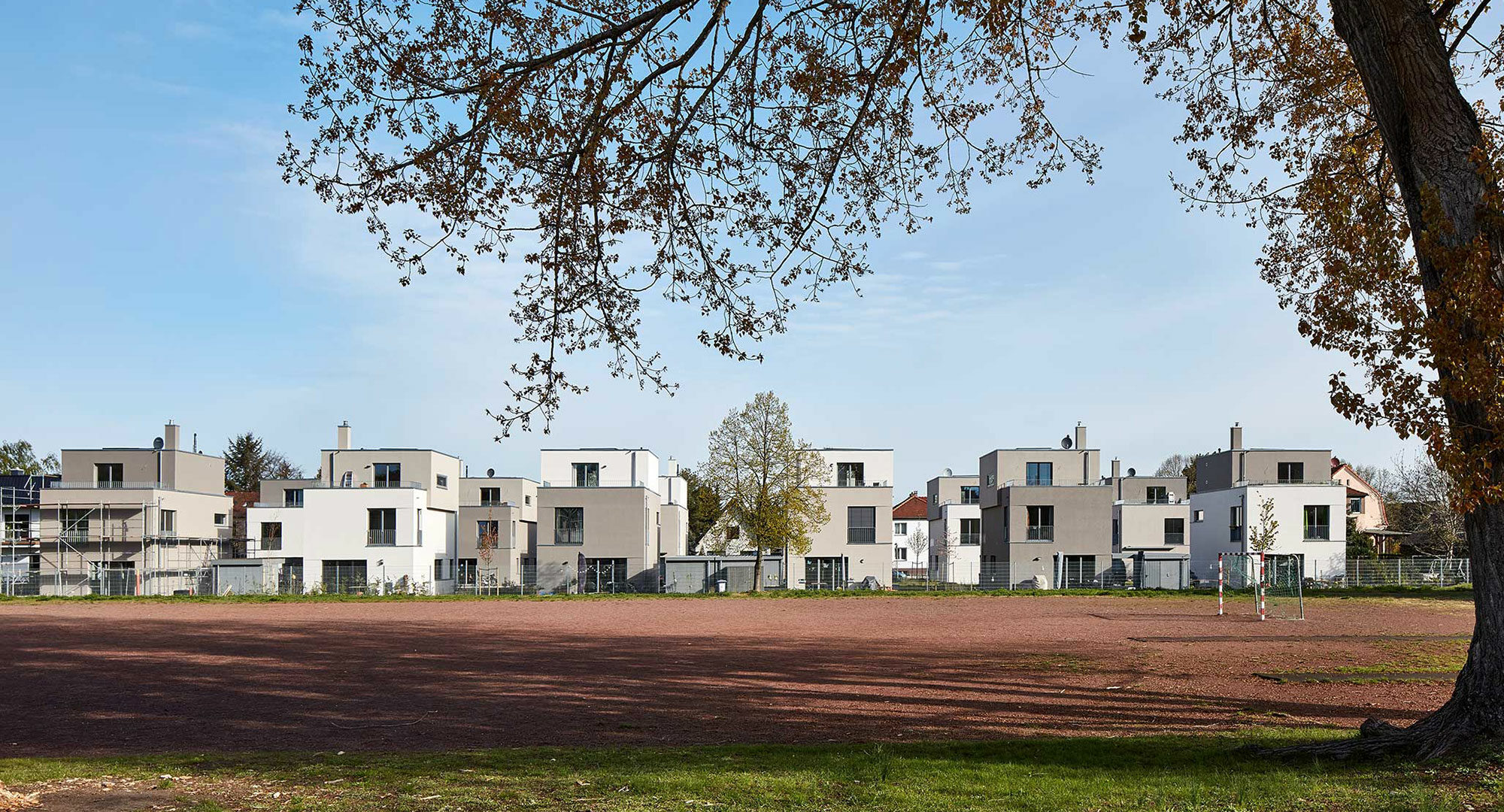 12 BRÜDER
Individuality in the ensemble
By 2017, PROPOS has realized an ensemble of twelve individually designed detached houses in the Köpenicker Märchenviertel. As a garden city from the 1920s, the fairytale district is still characterized by its small-scale building structure. From the nearby S-Bahn station Berlin-Köpenick you can quickly reach the center.